People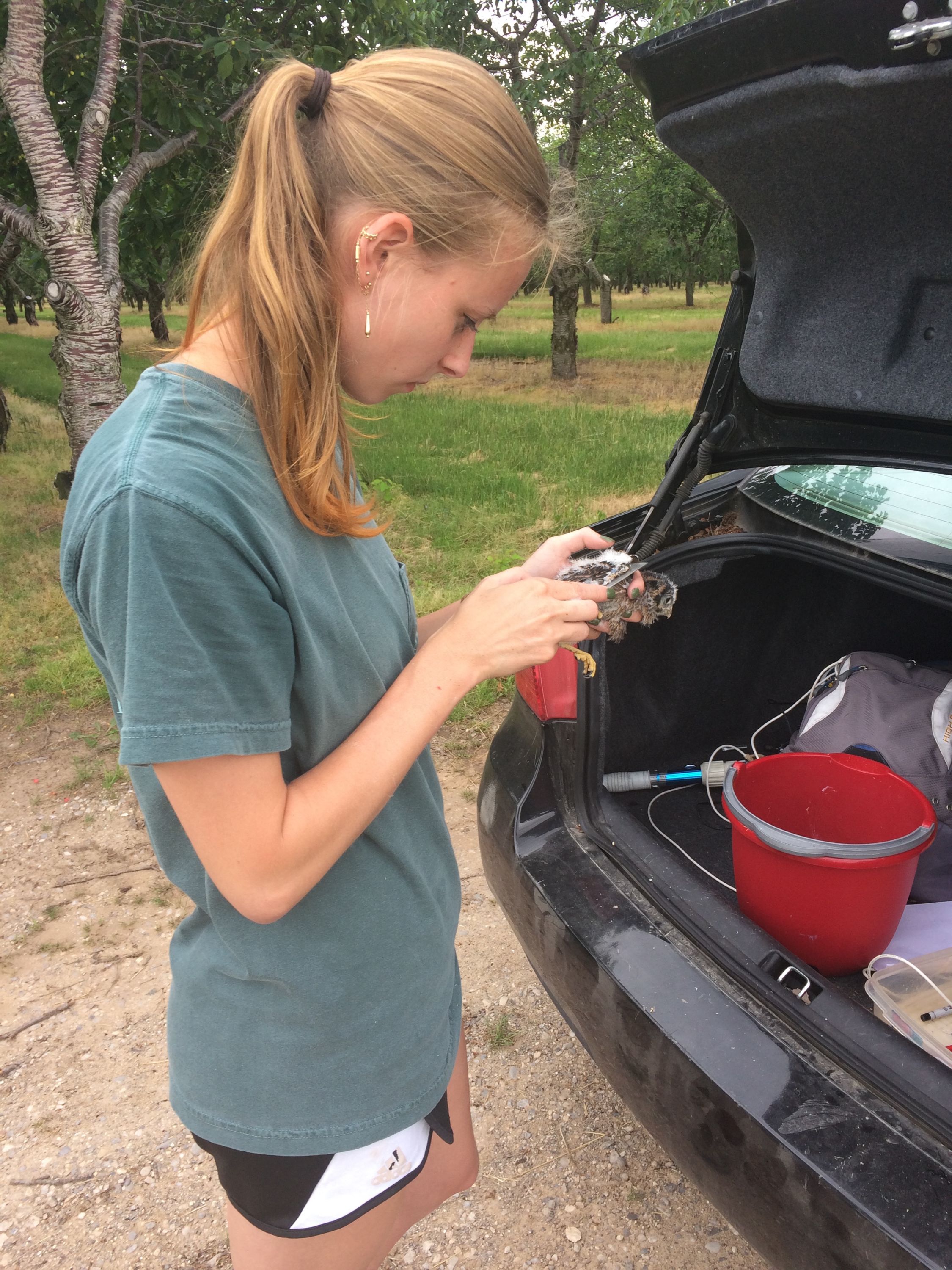 Olivia Utley
Olivia is a Ph.D. candidate who is interested in interactions between humans and birds, particularly in how birds might use human cues to aid them in foraging. Olivia earned her undergraduate degree from the University of Kentucky.
Sarah Groendyk
Sarah is a new Ph.D. candidate in the lab. She graduated from Ohio Wesleyan University and has already spent a couple field seasons working on our American kestrel project in western Michigan. Welcome Sarah!
Logan Clark
Logan graduated from MSU's Fisheries and Wildlife Dept. in 2017 and is currently working on a project to investigate whether nest box design influences American kestrel provisioning of nestlings.
Melissa Brady
Melissa is a Ph.D. candidate investigating local and landscape features that influence the types and abundance of birds species that use cultivated fruit as habitat. Melissa came to us from the University of Texas where she was a double major in math and biology.