People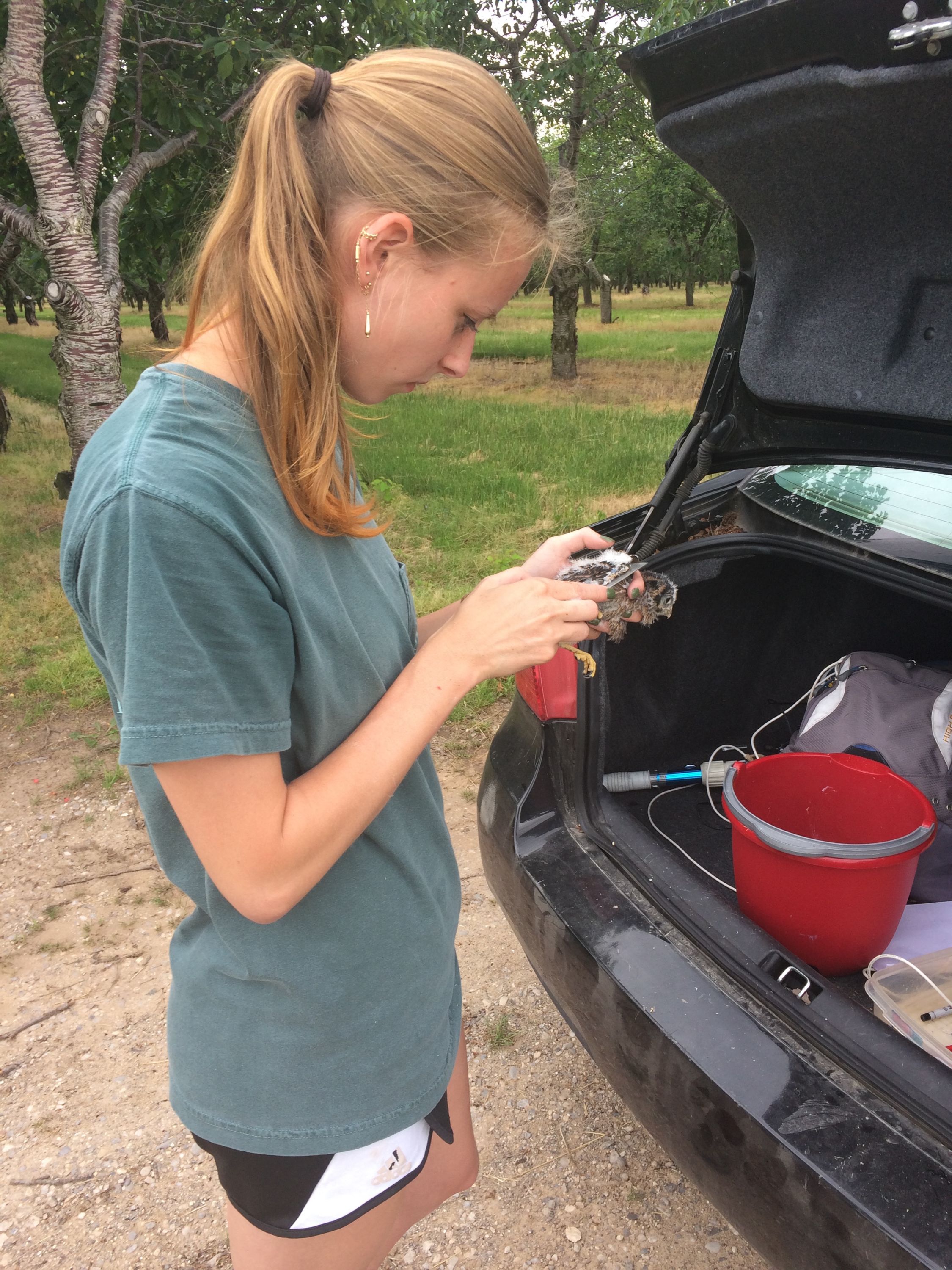 Paul is an undergraduate in Integrative Biology who is attending our lab meetings and completed an independent study in summer 2017 on bird use of cherries throughout the growing season.
Olivia is a first-year graduate student who is interested in interactions between humans and birds, particularly in how birds might use human cues to aid them in foraging.
Haley is an undergraduate in the Honor's College who is interested in how birds may respond to urbanization.
Logan graduated from MSU's Fisheries and Wildlife Dept. in 2017 and is currently working on a project to investigate whether nest box design influences American kestrel provisioning of nestlings.